In an effort to provide strong support to various charities and non-profit organizations across the Philadelphia region, Robertson's Flowers & Events is proud to feature its "Generosity Blossoms" program. In this program, Robertson's partners with a selected organization for a 6-month period. During that time, we feature an exclusive seasonal design in their honor and donate 20% of each arrangement sold to that organization. It is a great way to provide recognition to the many outstanding charities and organizations in our region and to support our wonderful community.
Featured Organization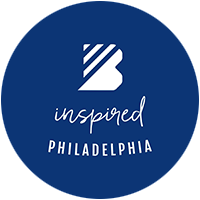 Robertson's is proud to partner with B Inspired Philadelphia for our Generosity Blossoms initiative. Robertson's will donate 20% of each "Generosity Blossoms" arrangement sold to B Inspired Philadelphia, where proceeds will aid in their mission to provide staff and increase access to existing enrichment experiences and opportunities in wellness and athletics, arts, and community engagement for underserved Philadelphia school students.
Buy Now!
Beneficiary Application
To apply to be a future beneficiary of our Generosity Blossoms program, please fill out our Application and email it back to info@robertsonsflowers.com.
Download
All applications are reviewed on an ongoing basis and will continually be up for consideration.
Donation Requests
If you are interested in a one-time donation for an event, please email a completed Donation Request Form to info@robertsonsflowers.com.
Download
All requests must be made at least 45 days prior to the event.